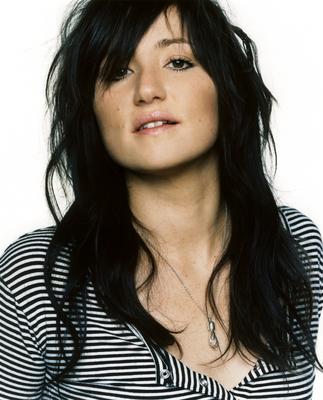 Suddenly I see this is where I want to be… right here in the front row of KT Tunstall's ** The Solo Show ** with Charlie Mars & Miggs (**Update, Meiko has been added to the line-up!) at the El Rey on Monday May 9th.
Clearly the anthem for any working girl that's dealt with her own Devil in Prada, I know I had her song in every single one of my playlists. Plus I've heard "black horse and the cherry tree" is something that can only truly be appreciated live. And now's your chance to see her! Thanks to our friends at Goldenvoice, I've got a pair of tickets for some lucky Blogging.LA readers.
So leave a note in the comment section below with your favorite Devil Wears Prada moment and I'll pick a reader at random to get a pair of tickets for Monday's show! The contest ends Friday May 6th at noon PST. Tickets are gone!
You can also buy tickets HERE at Goldenvoice!
KT on being called KT ~ "[Kate] just makes me think of a buxom lass baking bread for her man working in the fields. I have no problem with that, but it's just not really how I pictured being a rock star."