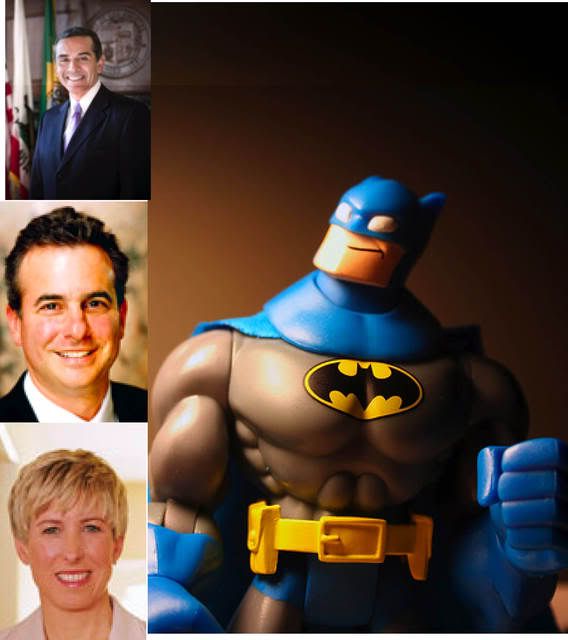 The LA Times has an interesting article about the potentially disastrous, or potentially awesome, consequences if Antonio Villaraigosa is re-elected as mayor, Jack Weiss is elected as city attorney, and Wendy Greuel is elected as city controller.  As Weiss and Greuel are the mayor's most unabashed supporters, their respective campaign rivals caution that "a victory for all three would leave City Hall without checks and balances over its three most powerful political posts."  Villaraigosa's spokesman predictably pooh-poohs such dire predictions, stating that if the three worked together, family-restaurant style, the result would be "unequivocally positive" and would allow them to combat crime and other issues effectively.
So, what say you?  If Batman, the Boy Wonder, and Batgirl all win their respective races, will the city crumble as the lemmings rubber stamp Villaraigosa's agenda, or will the two underlings actually exercise a mind of their own?
Awesome Batman photo courtesy sjd52878 from the Metblogs Flickr pool.